In the press
CDC goes it alone with universal Covid booster recommendation
The health agency's position is a global outlier.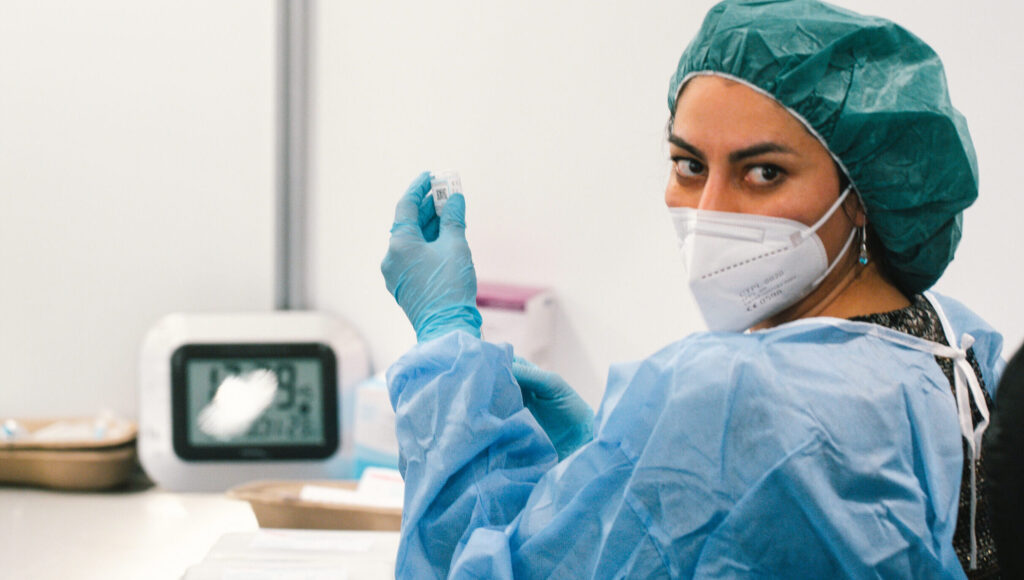 Earlier this week a US CDC panel of advisers voted 13-1 to recommend new Covid vaccine boosters for all people over 6 months of age, contradicting European and WHO guidelines that focus on high-risk groups.
A marketing campaign accompanied the US decision. Dr. Ashish Jha, previous White House Covid coordinator, claimed that the new booster shot will help those jabbed stay in school or work, slow transmission to Grandma, and prevent long Covid, calling the decision "a no-brainer". A press conference with senior Canadian public health authorities, socially distanced with masks, also promoted the new universal booster recommendation.
In contrast, Florida Governor Ron DeSantis and state Surgeon General Joseph Ladapo came under fire from Politico, the Washington Post and others for contradicting the new CDC and FDA's universal recommendation. Ladapo claimed that "with the amount of immunity that's in the community […] and with the questions we have about safety and about effectiveness", the vaccine would not be "a good decision for young people and for people who are not at high risk at this point in the pandemic".
Yet DeSantis's stance echoes those from other countries, such as the UK and Sweden, that have recently removed universal recommendations for the 2023-24 season for those under 65 years old. Eligibility extends to being in a clinical risk group, being a frontline healthcare worker or a household contact of a high-risk person.
While Covid vaccine mandates have largely been removed in the US, they continue in an estimated 7% of US universities, as well as some healthcare facilities and workplaces. Universal recommendations may provide justification for maintaining or expanding them this autumn.
The new Pfizer and Moderna mRNA vaccines are formulated to the XBB.1.5 Omicron variant, a decision made back in June by the FDA. However recent US data shows that only 3% of infections are now from this particular variant (although over 50% remain from the XBB-lineage), so it is unclear how effective the new booster will really be. A report this year by the UK Health Security Agency (UKHSA) estimated an overall 37% vaccine effectiveness rate for the previous bivalent Covid booster, dropping to 20% by month four. However, this analysis was not stratified by risk group or by age.
The question of annual Covid shots is far from settled, given that the effectiveness of flu vaccines in preventing mortality and hospitalisations continues to be debated. A CDC study from the 2021-22 winter season found that the flu vaccine "did not reduce the risk for outpatient respiratory illness".
Some RCT studies have not found any impact on mortality or hospitalisations from seasonal influenza vaccination in the elderly, which is universally recommended. A re-analysis of RCT data concluded that "the impression that unvaccinated healthcare workers place their patients at great influenza peril is exaggerated."
Yet US politicians appear brazenly willing to promote Covid vaccine essentialism, all the while denying the basics of immunology and data on the benefits of prior infection and even past vaccination. On Wednesday, Governor Kathy Hochul told New Yorkers that "it doesn't matter if you've already been vaccinated […] You don't have the immunity built up over time. So as the virus evolves, our scientists and researchers and companies have to get ahead of it."
The CDC panel's universal recommendations continued to neglect nuanced risk-benefit assessment for a disease that is highly risk-stratified, including concerns that harm (including myocarditis) may outweigh benefits for young healthy adults and children. In the US, Dr. Paul Offit recently advised against the universal booster recommendations, for healthy people under 75 years, saying that "you can't ask people to get a vaccine if you're trying to prevent serious illness and there's no clear evidence that you are at risk of serious illness."
The universal recommendation is a particularly American brand of vaccine enthusiasm. While NHS funding pressures mean UK decisions have to be more pragmatic and evidence-based, US science policy appears more willing to exaggerate vaccine benefits and simplify public marketing. Only 17% of Americans received the previous bivalent booster, rising to 43% in those over 65 years old. UK uptake among those over 65 was much higher. This autumn, the CDC has ordered 20 million doses of paediatric Covid vaccine at a cost of $1.7 billion. Don't be surprised if most end up in the bin.
Follow Kevin Bardosh on Twitter @KevinBardosh