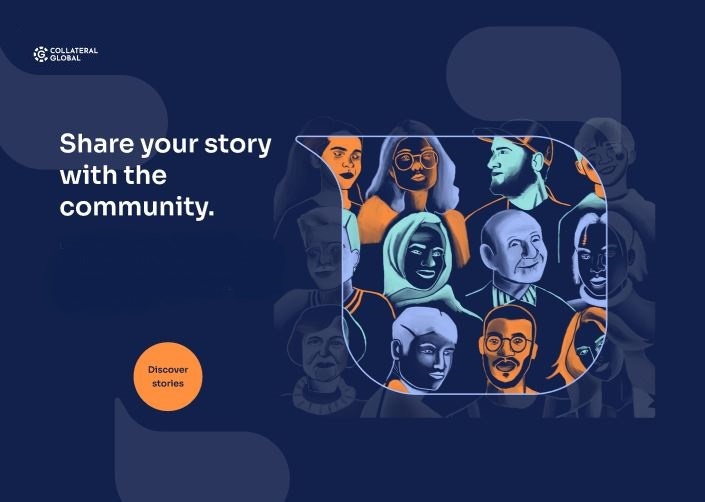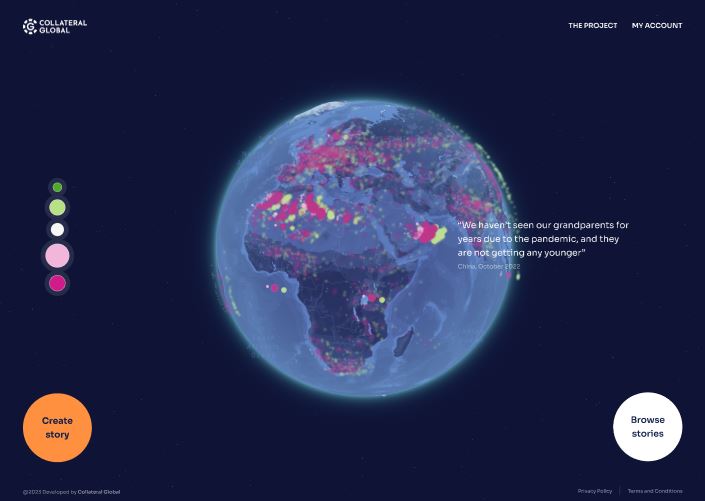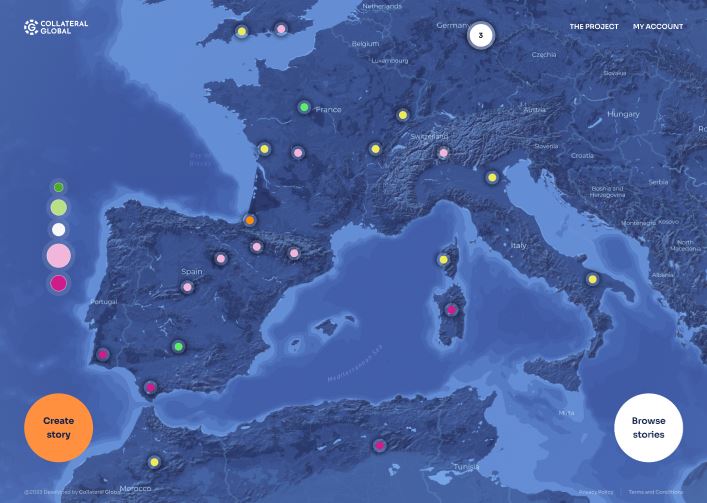 ---
Today marks the 3rd anniversary of the UKs (and many other nations) first lockdown and the beginning of years of global Covid responses, restrictions and mandates that have impacted, one way or another, nearly every single person on the planet.
Collateral Global is excited to announce that we are in the latter stages of developing a webapp to help record these impacts. The webapp will officially be launched at the end of April 2023 and will be accessible from any device, from any country and will be free to use.
The webapp has been designed specifically to provide you a platform to tell the world how the Covid responses impacted you. By adding your story, you will also be contributing to a global dataset on the impacts of Covid policy responses that can be used to better inform future policy.
You can also read about people's stories from your own town, city, or any country simply by navigating the interactive map (see images) and clicking individual stories. You can further refine your search by topic (e.g., health, economic), tags (e.g., lost learning, missed hospital appointment) or by country.
Over the coming weeks we will provide more information about how the webapp will work, for example how you can add your story, how you can search for stories and how your data will be used to build a global picture of the totality of impacts.